Through her company Strategic Learning Connections, Inc. Dr. Lynda has developed the concept of Strategic Learning Coaching.
This method was developed by Dr. Boucugnani-Whitehead after noting a fundamental problem for a majority of her clients over the years. It emphasizes coaching students in "how to learn" rather than what to learn and was developed to compensate for students' problems with organization, various executive functions and neuropsychological difficulties.
A major emphasis has been to try to "get the word out" that this is an essential but usually neglected component to learning that when done properly can change not only a student's ability to handle work and assignments in school but can build neural circuits in the brain that can last a lifetime. The major premise is that many students need to be explicitly taught not just "what to learn" but "how to learn". This is especially important for students with learning differences but helps all students as well. An extensive course was developed to train individuals to become strategic learning coaches. Numerous individuals have directly completed this course and several schools have adopted "Embedded Strategic Learning Coaching" as an integral part of how they teach in daily school operation. Due to limitations on Dr. Lynda's time, the Strategic Learning Coaching full course is no longer being offered; however, schools may still contact the office to arrange for training and consultation about implementing embedded strategic learning coaching. Be on the lookout for the book on Strategic Learning Coaching which is in the works. In the meantime, you may learn more about this topic by reviewing the information on this website.
In most students with learning disabilities or attention deficit, executive function disorders, the prime "disability" is in the ability to formulate strategies to approach academic tasks.
This strategy deficit underlies the academic difficulties a student experiences, particularly in the "production" of school work and performance tasks. Many students, therefore, need a "strategic coach" to assist them in learning such strategies so that they can later independently utilize them as they advance in their education. Strategic coaching is different from tutoring. While tutoring generally focuses on specific subject areas, helping the student to gain knowledge in that area, strategic coaching has a different purpose. The purpose is to teach the student to plan and organize a strategy to apply to the completion of a task or for studying for a test. Students with most learning disabilities/attention deficit/ executive function disorders do not do this on their own – at least not very effectively.
---
Whereas other students gradually learn strategies to use on their own, students with learning disabilities need to be directly taught such strategies. A strategic coach would work with the student to develop specific strategies, model and implement the strategy with the student, provide encouragement and monitoring of the use of the strategy, give feedback and help the student self-evaluate the effectiveness of the strategy.
---
Here is an example of a Strategic Learning Coaching Template. Remember that such templates are only a part of the total method but are integral to student success.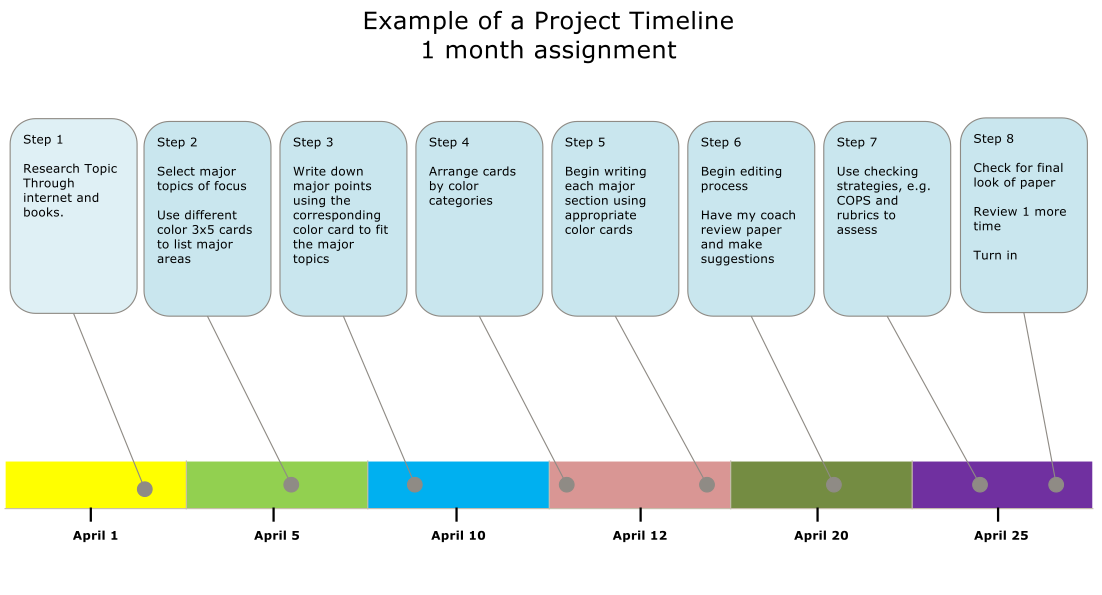 Finding a strategic coach can sometimes be difficult.
Of course, your best choice is a professional who has been specifically trained as a strategic coach.
Occasionally, an individual who could take the time to do independent study in this area and is a highly motivated person, able to develop a strong relationship with the student could be helpful. It is not recommended that parents try to take on this role. Strategic coaching, properly done, can have lifelong benefits for the student who needs it.
---
Frequently Asked Questions about Strategic Learning Coaching
What Others Are Saying about Strategic Learning Coaching and Embedded Strategic Learning Coaching in the Classroom
"I loved it! It will help me with delivering information to students and their specific needs."

" A wonderful, valuable course to learn more about how the brain works and specific special needs. A person will learn the strengths and weaknesses of special needs and we can better teach them and coach them to tap into those strengths and operate in daily life. These are lifelong skills for people with and without challenges."

Anonymous Course Participant

"This course will not only help me as a coach with individual students, but as a teacher in the classroom. It will help me understand the reasons why my students learn the way they do."

"Eye opening, engaging, interesting, informative, futuristic and life-enhancing!"

"The Strategic Learning Connections course left me feeling empowered to make specific changes in a student's life."

"Very beneficial and enlightening.  It has already helped me as a tutor and I look forward to being a coach."

"Stimulating, exciting, thorough, very well thought out,organized and presented."

"I learned a lot.  There was so much valuable material.  I am looking forward to taking some time to go back over everything on my own."

Anonymous Westminster Teacher

"My favorite part was getting practical information (strategies) that can actually be used!  This is a course that presents a new and better way to approach classroom teaching."

Jill Allen

Fifth grade teacher, Westminster Elementary

"Excellent content, very valuable, practical strategies.  I believe the verbage explanations were right on for the audience.  I'm very glad I took the course.  Thank you!"

Ivy Carroll

Fourth grade teacher, Westminster Elementary

"A course well designed for the new or veteran teacher.  Everything I learned can benefit all the children I teach.  All children need effective strategies, some just have greater needs".

Carole Hines

Pre-first teacher, Westminster Elementary

"It's all about making those CONNECTIONS…a fascinating and intriguing, ever evolving process which Dr. Lynda so cleverly understands and presents."

Jeanne Lucey

Third grade teacher, Westminster Elementary

"Very interesting and important information – valuable to teachers and parents as a way to foster/enhance/maximize teaching and learning."

Susan Owings

Susan Owings, Teacher and Private SLC coach

"This is an opportunity to learn a more right-brained approach to teaching all students with an emphasis on some "learning disabilities". But ALL students will benefit from this approach!!!"

Susan McMillan

Instructional Advisor, Westminster Junior High

"This course really connected the dots for me.  It helped me understand why certain lessons or strategies are more helpful to particular students.  As a result, my future planning will be much more prescriptive.  Also, I will employ better strategies to help students think about their own plan of action."

Diane Dalbo

Fourth grade teacher, Westminster Elementary

"Absolutely marvelous!  I learned so much more about what I thought I already understood – makes me realize how much there is to learn and how we can become better educators by understanding how children learn (identifying strengths).  It's not about pushing content!"

Martha Carroll

Academic Coordinator, Westminster Elementary

"Eye-opening, energizing my teaching – "lightbulbs" and very educational.  I truly feel like I will be a more adaptive teacher to all learning styles and help my students become better, confident students."  On a scale of 1-5 – I learned information that will improve my own job performance – "If I could give it a "10" I would."

Susan Johnson

Fifth grade teacher, Westminster Elementary

"Useful, applicable and necessary to be a master teacher! What I learned this week is so valuable and necessary for deepening my teaching."

Sara Chapman

Fifth grade teacher, Westminster Elementary

"Valuable to all educators!  This is how education should work.  What great thinkers we would graduate into the world."

Nicole Daniel

Learning Specialist, Landmark Christian School