There are many times when parents are frustrated by specific behaviors of their children that they wish they could stop but have been totally unsuccessful.  Just to name a few – and you can add many more: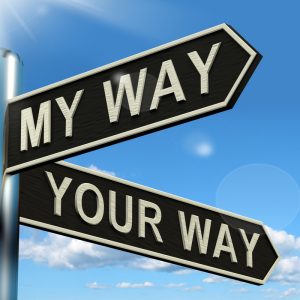 Failure to complete homework
Getting into constant yelling battles with siblings
Failure to comply with a parent directive
Becoming very anxious at night and wanting to sleep with parents
Showing emotional overreaction to more ordinary events
Yelling and screaming when frustrated
Overdependence on the parent for things the child could do on their own
Hitting peers or siblings
Talking back to the parent
Interrupting others (parents or children)
When trying to change a specific behavior of concern it is essential to narrow down that behavior and focus on one or at the most two at a time. I would recommend that you initially start with one behavior and then you can add more as you go along. There are many rules that I would suggest you follow when coming up with a plan to eliminate that behavior as much as possible from your life. If you are having trouble deciding on the first targeted behavior: ask yourself – if I went to sleep tonight and by a miracle – when I woke up – one behavior of my child was totally changed for the better – what would I see?