Lynda Boucugnani-Whitehead, Ph.D.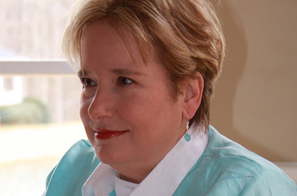 Dr. Lynda is a neuropsychologist in private practice, specializing in children and adolescents with ADHD, nonverbal learning disabilities, Asperger's syndrome, dyslexia, other neurodevelopmental disorders and pediatric head injury. She has published award-winning research concerning frontal lobe dysfunction in students with ADHD and has conducted numerous state and national workshops on meeting the needs of children with disabilities. In addition to her work as a neuropsychologist, she also was the Director of Psychological Services for a public school system and has in-depth knowledge about educational strategies that work-and don't work, the mechanics of receiving special assistance in schools and the educational process. Dr. Lynda has served as a consultant to public and private schools and continues to do so. She has received numerous awards including the Outstanding Dissertation Award, Outstanding Doctoral Student in Georgia Award, School Psychologist of the Year and the Lifetime Achievement Award from the Georgia Association of School Psychologists for her contributions to the field of psychology.
Dr. Lynda has devoted her professional career to translating research findings from neurology and neuropsychology to practical, understandable and powerful strategies for helping all students be successful in school and in life.
David Boucugnani, M.S.A.I
David is a software and knowledge engineer with particular interest in developing assistive software to convey, enhance and augment learning strategies. He has active experience in enterprise-level intelligent decisioning software and modern frameworks for web design. David serves as the chief software architect and information officer of Strategic Learning Connections, Inc.
David received his Bachelor's of Science in Genetics, Ecology, Biology and Computer Science from the University of Georgia and also earned a Master's Degree in Artificial Intelligence with particular focus on cognitive psychology, classical logic, robotics, machine learning, and computer models of neurological and other biological systems. He was invited to attend the International Science and Engineering Fair, winning the fourth place Intel Award and won the Georgia Industrial Engineering Award for his early work in modeling of genetic analysis systems. He was also invited to present at several conferences in many areas including an international symposium in Vienna, Austria.
---
ADVISORY BOARD
STRATEGIC LEARNING CONNECTIONS
---
Quentin L. Van Meter, M.D. F.A.A.P.,F.A.C.P.
Dr. Van Meter is a board-certified pediatrician and pediatric endocrinologist in private practice in Peachtree City, Georgia. He is a 1969 graduate of the College of William and Mary and a 1973 graduate of the Medical College of Virginia. He did his residency in pediatrics at the Naval Hospital in Oakland, California and his endocrine fellowship at Johns Hopkins. He enjoyed a 20-year career in the Navy Medical Corps, and retired as a Captain in 1991, at which time he moved to the Atlanta area where he has practiced medicine since. He is an Associate Professor of Clinical Pediatrics at Emory University and Morehouse Schools of Medicine. He developed an avid interest in advocating for children who were struggling with learning disabilities in the school systems, both public and private and for the past 14 years has been working with Dr. Lynda on a concept for a school designed to teach children the way they are individually programmed to learn. He is delighted to serve on the advisory board as a liaison to the local medical community.
R. Wayne Jones, Ph.D.
R. Wayne Jones, Ph.D. is Professor Emeritus of Georgia State University. While Director of School Psychology training for 30 years, fifty-four doctorates and over 1000 Ed.S. level school psychologists received their degrees. Dr. Jones previously served on the faculty of Emory University (Atlanta) and the University of Miami School of Medicine (Ophthalmology).
Dr. Jones holds Diplomate status in Clinical Psychology (ABPP) and Neuropsychology (ABPN). Dr. Jones has served on the educational advisory boards of the Howard School of Atlanta, Archways Schools of New York, the Coral Gables Academy Institute of Reading, the Educational Development Center of Pennsylvania and others. He continues to consult with Westminster Schools of Atlanta (1976 to 2008). Dr. Jones has served as president of the Georgia Association of Children with Learning Disabilities. He is a fellow of the Georgia Psychological Association and a life member of the Georgia Association of School Psychologists.
Janice Kilburn, Ph.D.
Janice Kilburn has devoted her professional career to promoting the academic and social-emotional development of children and youth. She received her B.A. Degree from Pennsylvania State University, M. A. Degree in School Psychology from the Ohio State University, and Ph.D. in Developmental Psychology from Cornell University. She has worked in educational and mental health settings for over 30 years, specializing in children and youth at-risk for learning and behavioral problems. She has conducted numerous state and national workshops on assessment in the schools and also preventing and remediating learning and behavioral problems. She currently teaches educational psychology courses at Ithaca College and serves as Interim Director of Cornell University's Center for Teaching Excellence. She has written successful grant proposals totaling almost $740,000. Dr. Kilburn is certified in New York State as a School Psychologist and School District Administrator.